Takachiho Gorge
Gokasegawa Gorge, which has a cliff that reaches 80 to 100m in height for 7km, is called Takachiho Gorge.
Tourist attractions
There are many highlights such as "Onokoro Island", "Tsukigata" and "Oniki no Rikiishi", which have a mythical origin.
Manai Falls has been selected as one of the top 100 waterfalls in Japan.
A popular rental boat is also recommended.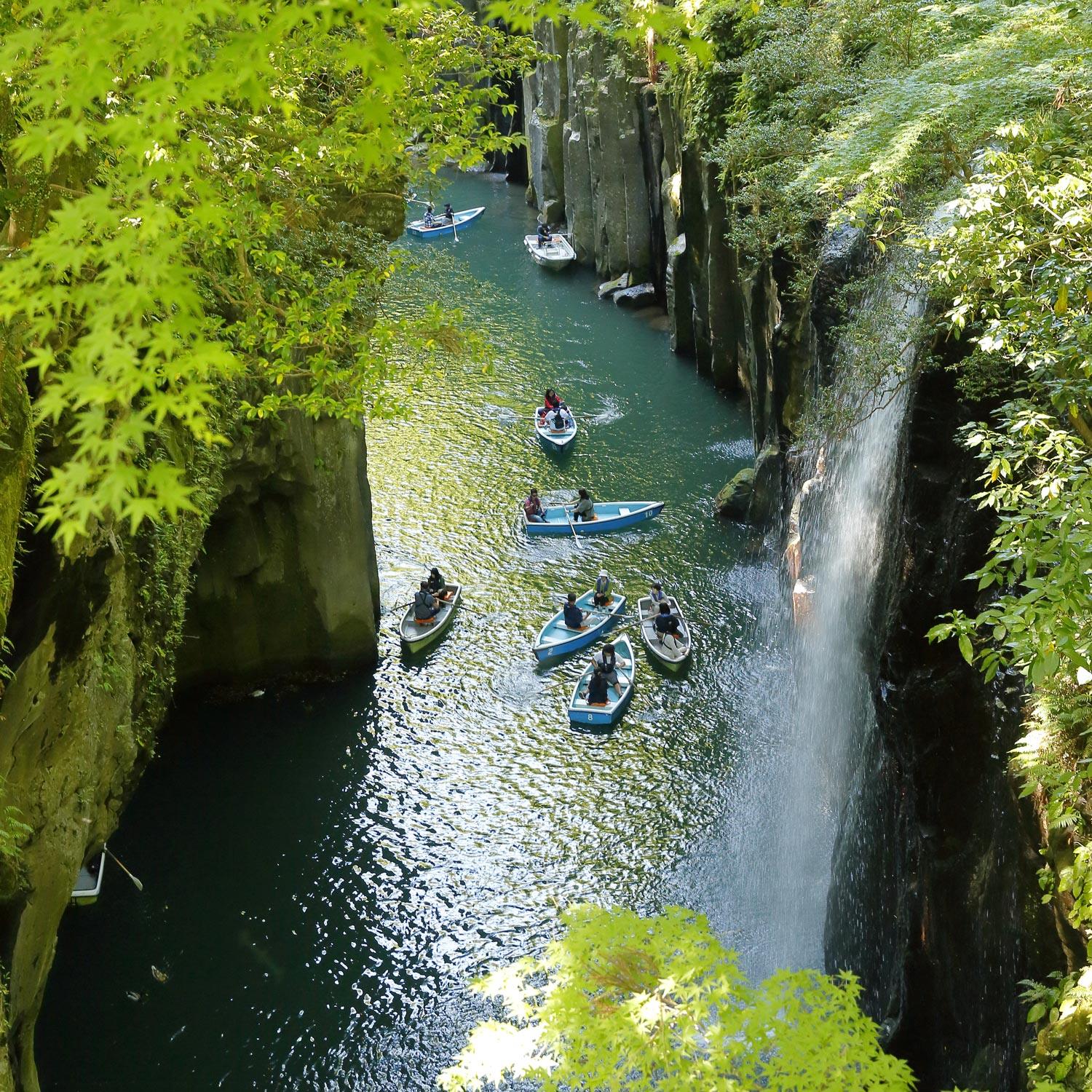 r
Traffic access
Takachiho Town is a valley town located in the middle of Kyushu, along the northern mountain of Miyazaki Prefecture. Access from the neighboring Kumamoto Prefecture is closer than access from Miyazaki city, and access from Kumamoto Airport is available when using the airport. When coming from Miyazaki City, please use National Route 218 from No. 10 Route via Nobeoka City in the northern part of Miyazaki Prefecture.
Time required
Aircraft:1 hour 30 minutes by taxi from Kumamoto Airport
Bus:Take Miyazaki Kotsu Express Bus, 3 hours 30 minutes from Fukuoka City, 2 hours 40 minutes from Kumamoto City
Automobile:1 hour and 30 minutes east of National Route 218 from Kyushu Expressway Matsubashi IC